Tingo Group Announces Filing of Audited FY2022 Financial Statements and Pro Forma Financial Information for Recently Acquired Tingo Foods
Tingo Foods Commenced Operations in September 2022, and in the Four Months Ended December 31, 2022 Generated Revenues of $466.2 Million

Gross Profit for the Four Month Period Amounted to $196.4 Million, Equating to a Gross Margin of 42.1%
Cash at Bank at December 31, 2022 Amounted to $54.8 Million, and Inventories of $201.1 Million
Following Acquisition of Tingo Foods on February 9, 2023, Tingo Group Aims to Revolutionize Africa's Food Processing Industry
Growth Plans Include Commitment to Develop $1.6 Billion Food Processing Facility, Expected to be the Largest Food Processing Facility in Africa
Partnership Agreement with Evtec Energy Plc to Build $150 million Evtec Energy Funded 110-Megawatt Solar Power Plant, with the Goal of Achieving Net Zero Carbon Emissions and Considerable Energy Cost Savings
MONTVALE, N.J., April 27, 2023 (GLOBE NEWSWIRE) -- Tingo Group, Inc. (NASDAQ: TIO) ("Tingo" or the "Company") filed with the U.S. Securities and Exchange Commission (the "SEC") a Current Report on Form 8-K/A (the "8-K/A"), relating to its acquisition of 100% of the issued and outstanding shares of Tingo Foods PLC ("Tingo Foods") which was completed on February 9, 2023. As part of the 8-K/A, Tingo reported Tingo Foods financial results as of December 31, 2022, which include its Income Statement covering the period from its inception (August 11, 2022), and an audit report from Deloitte (Brightman Almagor Zohar & Co., certified public accountants, a firm in the Deloitte global network).
To add to our already significant current food processing capacity, Tingo Foods has committed through a joint venture to build and operate a state-of-the-art $1.6 billion food processing facility in the Delta State of Nigeria. The opening of the new facility, which is scheduled for mid-2024, will considerably increase Tingo Food's ability to offtake agricultural produce from Tingo Mobile's farmers, which numbered 11.4 million at December 31, 2022, and, as a result, significantly grow Tingo's group revenues.
The new processing facility will also enable Tingo Foods to significantly expand its current product range of rice, millet, cashew nuts and ground nut oil, to also include a wide variety of pastas, noodles, tea, coffee, chocolate, biscuits, cooking oils, non-dairy milks, carbonated drinks, and mineral water, among others.
On February 22, 2023, Tingo Foods entered into a partnership with Evtec Energy Plc ("Evtec Energy"), which has committed to build a $150 million net zero carbon emission solar plant to provide a sustainable and low-cost energy source to power the facility. By constructing its own on-site 110-megawatt solar power plant, using the advanced energy-tech of Evtec Energy and the technology of TAE Power Solutions Limited ("TAE Power"), Tingo Foods expects its food processing facility to achieve net zero carbon emissions while also benefiting from considerable energy cost savings.
Darren Mercer, Chief Executive Officer of Tingo Group, commented: "We are delighted that Tingo Foods generated nearly a half billion dollars of high-margin revenues during its first four months of operations to December 31, 2022, and very excited to consolidate its results into our own beginning from the acquisition completion date of February 9, 2023. The inclusion of these financials will have an immediate and significant impact on our group revenues and profitability.
"The recently announced pro forma consolidated financial information of Tingo and Tingo Mobile Limited, which reflected pro forma consolidated revenues of $1.152 billion and gross profit of $675 million, combined with today's Deloitte audited results of Tingo Foods Plc for the four months to December 31, 2022 demonstrates both the financial strength of the Company and its impressive rate of growth.
"Furthermore, Tingo Food's recent developments, as disclosed in the subsequent event note to Tingo Foods' financial statements Subsequent Event note, including its move to a just-in-time stock system and a significant streamlining of sales costs, are expected to materially improve Tingo Food's cash generating capabilities and build on its $50 million cash at bank as of December 31, 2022.   
"As we expand and strengthen our agri-fintech ecosystem, "from seed to sale", Tingo Foods is set to build on the group's already material contribution to its farmers and their financial upliftment, including through the reduction of post-harvest losses and our expected growth in demand for their crops. At the same time Tingo Foods is expected to be a major supplier to our commodity trading and export business, thereby enhancing our overall ability to deliver stockholder value."
Dozy Mmobuosi, Founder of Tingo Mobile Limited and Tingo Foods PLC, commented: "We are extremely proud of our success in establishing and growing Tingo Foods to be a sizeable and profitable business in such a short space of time, as demonstrated by today's audited results.
"What we are particularly proud of are the benefits that Tingo Foods will deliver to our farmers through increased offtake, better crop prices and reduced post-harvest losses, which in turn incentivizes them to take the necessary steps to increase their crop yields. Moreover, through Tingo Foods and the overall Tingo Group ecosystem, we are confident we can make a significant difference towards our goal of feeding Africa, making Africa self-sustainable and tackling both the African continent's and the world's food security crisis.
"As we further develop and expand the business, and progress with the construction of our new food processing facility, we expect Tingo Foods to be an important growth driver to the group and an important contributor to shareholder value."
About Tingo Group
Tingo Group, Inc. (NASDAQ: TIO) is a global Fintech and Agri-Fintech group of companies with operations in Africa, Southeast Asia and the Middle East. Tingo Group's wholly owned subsidiary, Tingo Mobile, is the leading Agri-Fintech company operating in Africa, with a comprehensive portfolio of innovative products, including a 'device as a service' smartphone and pre-loaded platform product. As part of its globalization strategy, Tingo Mobile has recently begun to expand internationally and entered into trade partnerships that are contracted to increase the number of subscribed farmers from 9.3 million in 2022 to more than 32 million, providing them with access to services including, among others, the Nwassa 'seed-to-sale' marketplace platform, insurance, micro-finance, and mobile phone and data top-up. Tingo Group's other Tingo business verticals include: TingoPay, a SuperApp in partnership with Visa that offers a wide range of B2C and B2B services including payment services, an e-wallet, foreign exchange and merchant services; Tingo Foods, a food processing business that processes raw foods into finished products such as rice, pasta and noodles; and Tingo DMCC, a commodity trading platform and agricultural commodities export business based out of the Dubai Multi Commodities Center. In addition to its Tingo business verticals, Tingo Group also holds and operates an insurance brokerage platform business in China, with 130+ offices located in China's cities and major towns; and Magpie Securities, a regulated finance services Fintech business operating out of Hong Kong and Singapore. For more information visit tingogroup.com.
Disclaimer
The information in this news release includes certain information and statements about management and the Board's view of future events, expectations, plans and prospects that constitute forward looking statements. These statements are based upon assumptions that are subject to significant risks and uncertainties. Because of these risks and uncertainties and as a result of a variety of factors, the actual results, expectations, achievements or performance may differ materially from those anticipated and indicated by these forward-looking statements. Forward-looking statements in this news release include, but are not limited to, the ability of the Company to implement certain corporate actions, the expected financial performance of the Company, the ability of the Company to recognize benefits associated with its recent acquisitions, the ability of Tingo Foods to recognize benefits associated with its partnership with Evtec Energy Plc, and the Company's anticipated future growth strategy. Any number of factors could cause actual results to differ materially from these forward-looking statements as well as future results. Although the Company believes that the expectations reflected in forward looking statements are reasonable, it can give no assurance that the expectations of any forward-looking statements will prove to be correct. Except as required by law, the Company disclaims any intention and assumes no obligation to update or revise any forward-looking statements to reflect actual results, whether as a result of new information, future events, changes in assumptions, changes in factors affecting such forward-looking statements or otherwise.
Investor Relations Contact
Chris Tyson/Larry Holub
949-491-8235
TIO@mzgroup.us
www.mzgroup.us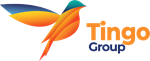 Source: Tingo Group, Inc.

Released April 27, 2023