Tingo Group to Host First Quarter 2023 Results Conference Call on Monday May 15, 2023 at 8:00 a.m. Eastern Time
MONTVALE, N.J., May 05, 2023 (GLOBE NEWSWIRE) -- Tingo Group, Inc. (NASDAQ: TIO) ("Tingo" or the "Company") announced today that it will hold a conference call on Monday May 15, 2023 at 8:00 a.m. Eastern Time to present its results for the first quarter ended March 31, 2023 and provide an update on the Company and its group of businesses. A press release detailing the results will be issued prior to the call.

The conference call will be hosted by Tingo Group CEO, Darren Mercer, Tingo Mobile and Tingo Foods CEO, Dozy Mmobuosi, and Tingo Group CFO, Kevin Chen, and will be followed by a question-and-answer period.
A presentation will accompany the conference call, which can be viewed during the webcast or accessed via the investor relations section of the Company's website here.
Questions for the question-and-answer period will be accepted leading up to the call and can be submitted via email to TIO@mzgroup.us.
To access the call, please use the following information:
A telephone replay will be available approximately two hours after the call and will run through June 15, 2023, by dialing 1-844-512-2921 from the U.S., or 1-412-317-6671 from international locations, and entering replay pin number: 13738379. The replay can also be viewed through the webcast link above and the presentation utilized during the call will be available in the company's investor relations section here.
About Tingo Group
Tingo Group, Inc. (NASDAQ: TIO) is a global Fintech and Agri-Fintech group of companies with operations in Africa, Southeast Asia and the Middle East. Tingo Group's wholly owned subsidiary, Tingo Mobile, is the leading Agri-Fintech company operating in Africa, with a comprehensive portfolio of innovative products, including a 'device as a service' smartphone and pre-loaded platform product. As part of its globalization strategy, Tingo Mobile has recently begun to expand internationally and entered into trade partnerships that are contracted to increase the number of subscribed farmers from 9.3 million in 2022 to more than 32 million, providing them with access to services including, among others, the Nwassa 'seed-to-sale' marketplace platform, insurance, micro-finance, and mobile phone and data top-up. Tingo Group's other Tingo business verticals include: TingoPay, a SuperApp in partnership with Visa that offers a wide range of B2C and B2B services including payment services, an e-wallet, foreign exchange and merchant services; Tingo Foods, a food processing business that processes raw foods into finished products such as rice, pasta and noodles; and Tingo DMCC, a commodity trading platform and agricultural commodities export business based out of the Dubai Multi Commodities Center. In addition to its Tingo business verticals, Tingo Group also holds and operates an insurance brokerage platform business in China, with 130+ offices located in China's cities and major towns; and Magpie Securities, a regulated finance services Fintech business operating out of Hong Kong and Singapore. For more information visit tingogroup.com.
Investor Relations Contact
Chris Tyson/Larry Holub
949-491-8235
TIO@mzgroup.us
www.mzgroup.us
Tingo Group Contact Information
Email: info@tingogroup.com
Phone: (201) 225-0190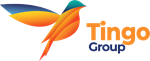 Source: Tingo Group, Inc.

Released May 5, 2023