Tingo Group Set to Join Russell 3000® Index
MONTVALE, N.J., May 22, 2023 (GLOBE NEWSWIRE) -- Tingo Group, Inc. (NASDAQ: TIO) ("Tingo Group" or the "Company") announced today that it is set to join the broad-market Russell 3000® Index at the conclusion of the 2023 FTSE Russell indexes annual reconstitution process, which is effective after the U.S. markets close on June 23, 2023 according to a preliminary list of additions announced on May 19, 2023.

The annual reconstitution process for the Russell indexes captures the 4,000 largest U.S. stocks as of April 28, 2023, ranking them by total market capitalization. Membership in the U.S. All-Cap Russell 3000® Index, which remains in place for one year, means automatic inclusion in the Large-Cap Russell 1000® Index or Small-Cap Russell 2000® Index as well as the appropriate growth and value style indexes.
Russell indexes are widely used by investment managers and institutional investors for index funds and as benchmarks for active investment strategies. Approximately $12.1 trillion in assets are benchmarked against Russell's US indexes. Russell indexes are part of FTSE Russell, a leading global index provider.
About FTSE Russell
FTSE Russell is a global index leader that provides innovative benchmarking, analytics and data solutions for investors worldwide. FTSE Russell calculates thousands of indexes that measure and benchmark markets and asset classes in more than 70 countries, covering 98% of the investable market globally.
FTSE Russell index expertise and products are used extensively by institutional and retail investors globally. Approximately $20.1 trillion is currently benchmarked to FTSE Russell indexes. For over 30 years, leading asset owners, asset managers, ETF providers and investment banks have chosen FTSE Russell indexes to benchmark their investment performance and create ETFs, structured products and index-based derivatives.
A core set of universal principles guides FTSE Russell index design and management: a transparent rules-based methodology is informed by independent committees of leading market participants. FTSE Russell is focused on applying the highest industry standards in index design and governance and embraces the IOSCO Principles. FTSE Russell is also focused on index innovation and customer partnerships as it seeks to enhance the breadth, depth and reach of its offering.
FTSE Russell is wholly owned by London Stock Exchange Group.
For more information, visit www.ftserussell.com.
About Tingo Group
Tingo Group, Inc. (NASDAQ: TIO) is a global Fintech and Agri-Fintech group of companies with operations in Africa, Southeast Asia and the Middle East. Tingo Group's wholly owned subsidiary, Tingo Mobile, is the leading Agri-Fintech company operating in Africa, with a comprehensive portfolio of innovative products, including a 'device as a service' smartphone and pre-loaded platform product. As part of its globalization strategy, Tingo Mobile has recently begun to expand internationally and entered into trade partnerships that are contracted to increase the number of subscribed farmers from 9.3 million in 2022 to more than 32 million, providing them with access to services including, among others, the Nwassa 'seed-to-sale' marketplace platform, insurance, micro-finance, and mobile phone and data top-up. Tingo Group's other Tingo business verticals include: TingoPay, a SuperApp in partnership with Visa that offers a wide range of B2C and B2B services including payment services, an e-wallet, foreign exchange and merchant services; Tingo Foods, a food processing business that processes raw foods into finished products such as rice, pasta and noodles; and Tingo DMCC, a commodity trading platform and agricultural commodities export business based out of the Dubai Multi Commodities Center. In addition to its Tingo business verticals, Tingo Group also holds and operates an insurance brokerage platform business in China, with 130+ offices located in China's cities and major towns; and Magpie Securities, a regulated finance services Fintech business operating out of Hong Kong and Singapore. For more information visit tingogroup.com.
Disclaimer
The information in this news release includes certain information and statements about management and the board of directors' view of future events, expectations, plans and prospects that constitute forward looking statements. These statements are based upon assumptions that are subject to significant risks and uncertainties. Because of these risks and uncertainties and as a result of a variety of factors, the actual results, expectations, achievements or performance may differ materially from those anticipated and indicated by these forward-looking statements. Forward-looking statements in this news release include, but are not limited to, the Company's anticipated inclusion in the Russell 3000® Index. Any number of factors could cause actual results to differ materially from these forward-looking statements as well as future results. Although the Company believes that the expectations reflected in forward looking statements are reasonable, it can give no assurance that the expectations of any forward-looking statements will prove to be correct. Except as required by law, the Company disclaims any intention and assumes no obligation to update or revise any forward-looking statements to reflect actual results, whether as a result of new information, future events, changes in assumptions, changes in factors affecting such forward-looking statements or otherwise.
Investor Relations Contact
Chris Tyson/Larry Holub
949-491-8235
TIO@mzgroup.us
www.mzgroup.us
Tingo Group Contact Information
Email: info@tingogroup.com
Phone: (201) 225-0190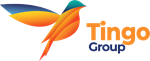 Source: Tingo Group, Inc.

Released May 22, 2023