Tingo DMCC Commences Delivery of Significant Pipeline of Export Orders, Completing First $348 Million of Sales
More than $1 billion of Additional Orders in Progress and Expected to Complete by Q3 2023

Major Milestone Towards Dollarizing Tingo Group's Net Income by Year End
Recently Signed Partnership with PCX and AFAN Already Delivering Multi-Billion Dollars Per Annum of Agricultural Produce
Tingo Foods also Set to Become Additional Significant Source of Food and Beverage Product for Global Export
MONTVALE, N.J., May 30, 2023 (GLOBE NEWSWIRE) -- Tingo Group, Inc. (NASDAQ: TIO) ("Tingo" or the "Company") announced today that its export business, operated through wholly owned subsidiary Tingo DMCC, has completed its first batch of export deals, generating $348 million of sales with a gross profit approaching $100 million.
The sales completed today are part of an anticipated long-term multi-billion-dollar pipeline of export transactions, more than $1 billion of which are currently being processed for expected delivery by the third quarter of 2023.
Having focused on developing a strategic partnership with Prime Commodity Exchange Limited ("PCX") and the All Farmers Association of Nigeria ("AFAN"), which, as announced on April 26, 2023, includes exclusive use of AFAN's existing nationwide network of warehouses (a network that is targeted to grow to 80,000 sites over the next two years) and the right of first refusal to purchase or trade all produce stored in the warehouses, Tingo Mobile and Tingo DMCC have established a strong foundation and infrastructure from which to procure, handle and deliver several billion dollars per annum of agricultural produce.
In addition to the export of unprocessed agricultural produce, Tingo DMCC is planning the imminent launch of finished food and beverage exports from Tingo Foods, initially of rice, cooking oils, nut products, noodles and pasta, for which there is a substantial global market that the Company believes is considerably under-supplied.
Through its exports, Tingo DMCC is now expected to dollarize the entire amount of Tingo Group's net income on a monthly basis before the end of 2023, and today's first $348 million of sales marks a major milestone towards achieving this goal. Such dollarization, combined with Tingo's considerable profits ($262.5 million of Net Income Before Tax for the first quarter of 2023) and cash generation ($780.2 million cash balance at March 31, 2023), is a major step towards achieving the Company's goal of introducing a quarterly dividend in the second half of the year.
Darren Mercer, Chief Executive Officer of Tingo, commented: "The commencement and ramp-up of the Tingo DMCC export business, together with its impact on our dollarization and globalization, is a momentous event for us.
"The management teams of Tingo Mobile and Tingo DMCC have worked together tirelessly to develop and establish a robust and highly scalable supply chain and infrastructure, including through our recently signed strategic partnership with AFAN and PCX, to enable us to target several billion dollars of agricultural produce per annum. This strong foundation gives us confidence in our ability to execute the additional export opportunities we are currently progressing.
"Our Tingo DMCC team is also working with Tingo Foods to expand our export business into finished food and beverage products, as we continue to strengthen and further augment our unique seed-to-sale ecosystem.
"With the infrastructure in place to support our burgeoning export business, we are confident Tingo DMCC will deliver a material acceleration in both revenue and earnings growth. Additionally, we expect the export business to completely dollarize our net income on a monthly basis before year end 2023. We believe this dollarization is a significantly important development for the Group and our business plans, as well as a key catalyst for generating shareholder value.
"Having considerably outperformed market expectations in the first quarter of 2023 and with the second quarter now anticipated to do the same, together with our exciting outlook for the remainder of the year, the pivotal achievement of dollarizing our earnings is expected to soon enable the payment of sizeable quarterly dividends, and with ample cover. It is the Board's opinion that this strategy will be the most effective in dealing with our obvious share price disconnect and also our high levels of share price volatility.
Dozy Mmobuosi, founder of Tingo Mobile and Tingo Foods, commented: "We have invested considerable time and resource in recent years with the ambition and aim of achieving today's hugely important milestone. Through the launch of our export business, we are now able to offer access to global markets for Tingo Mobile's farmers. A key part of our corporate mission, and our ability to procure produce for export, has been the success of our Tingo Mobile and Nwassa platforms to significantly increase farmers' crop yields, and ensure more of their produce gets to market, as further facilitated and enhanced through our strategic partnership with AFAN and PCX.
"By focusing on establishing a strong foundation for our export business, and its supply chain and infrastructure, we believe we have developed a highly scalable business that is capable of delivering several billions of dollars of highly profitable revenues per annum. As we strive to constantly improve and strength our eco-system, adding value every step of the way from seed-to-sale, including from today with our ability to facilitate global export sales, we believe we are making a tremendous difference in delivering financial upliftment to Africa's farmers and their wider communities, while also meaningfully tackling food poverty and food security, as well as helping improve Africa's balance of payments.
"When we embarked on the mergers of Tingo Mobile and Tingo Foods with Tingo, our collective objectives included significantly increasing shareholder value, both in the short term and the long term. Now through the ability of our export business to dollarize the earnings of the Group, I am very excited about the prospect of rectifying our considerable valuation and share price disconnect."
About Tingo Group
Tingo Group, Inc. (NASDAQ: TIO) is a global Fintech and Agri-Fintech group of companies with operations in Africa, Southeast Asia and the Middle East. Tingo Group's wholly owned subsidiary, Tingo Mobile, is the leading Agri-Fintech company operating in Africa, with a comprehensive portfolio of innovative products, including a 'device as a service' smartphone and pre-loaded platform product. As part of its globalization strategy, Tingo Mobile has recently begun to expand internationally and entered into trade partnerships that are contracted to increase the number of subscribed farmers from 9.3 million in 2022 to more than 32 million, providing them with access to services including, among others, the Nwassa 'seed-to-sale' marketplace platform, insurance, micro-finance, and mobile phone and data top-up. Tingo Group's other Tingo business verticals include: TingoPay, a SuperApp in partnership with Visa that offers a wide range of B2C and B2B services including payment services, an e-wallet, foreign exchange and merchant services; Tingo Foods, a food processing business that processes raw foods into finished products such as rice, pasta and noodles; and Tingo DMCC, a commodity trading platform and agricultural commodities export business based out of the Dubai Multi Commodities Center. In addition to its Tingo business verticals, Tingo Group also holds and operates an insurance brokerage platform business in China, with 130+ offices located in China's cities and major towns; and Magpie Securities, a regulated finance services Fintech business operating out of Hong Kong and Singapore. For more information visit tingogroup.com.
Disclaimer
The information in this news release includes certain information and statements about management and the Board's view of future events, expectations, plans and prospects that constitute forward looking statements. These statements are based upon assumptions that are subject to significant risks and uncertainties. Because of these risks and uncertainties and as a result of a variety of factors, the actual results, expectations, achievements or performance may differ materially from those anticipated and indicated by these forward-looking statements. Forward-looking statements in this news release include, but are not limited to, the ability of the Company to implement certain corporate actions, the ability of the Company to complete its state of the art food processing facility, the ability of the Company to recognize the anticipated benefits from its PCX and AFAN partnership, the ability of the Company to execute on its Tingo DMCC export business, including the expansion of the Company's business and its future growth, and the Company's ability to complete the roll-out of additional processing facilities in the future. Any number of factors could cause actual results to differ materially from these forward-looking statements as well as future results. Although the Company believes that the expectations reflected in forward looking statements are reasonable, it can give no assurance that the expectations of any forward-looking statements will prove to be correct. Except as required by law, the Company disclaims any intention and assumes no obligation to update or revise any forward-looking statements to reflect actual results, whether as a result of new information, future events, changes in assumptions, changes in factors affecting such forward-looking statements or otherwise.
Investor Relations Contact
Chris Tyson/Larry Holub
949-491-8235
TIO@mzgroup.us
www.mzgroup.us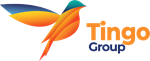 Source: Tingo Group, Inc.

Released May 30, 2023