Tingo Mobile Advances Loan Facility to All Farmers Association of Nigeria to Finance Cultivation of 3,000 Hectares of New Farming Land for Rice and Wheat Production
Loan Facility of 3 Billion Naira (Approximately USD $6.5 Million Dollars) Enables Additional Production of More Than 6,000 Metric Tons of Wheat Per Annum and 16,000 Metric Tons of Rice Per Annum

Financing Additionally to Accelerate Onboarding of AFAN Warehouses to Tingo Mobile Partnership with Prime Commodity Exchange and AFAN
First of Many Planned Financing and Production Deals with AFAN, Representing an Important Extension of Key Relationship
Part of Strategy to Significantly Increase Nigeria's Food Production Levels and Significantly Increase Crop Supply into Tingo Foods Processing Business and Tingo DMCC Export Business
MONTVALE, N.J., June 02, 2023 (GLOBE NEWSWIRE) -- Tingo Group, Inc. (NASDAQ: TIO) ("Tingo" or the "Company") announced today that it has provided a 3 Billion Naira (approximately USD $6.5 Million) loan facility to the All Farmers Association of Nigeria ("AFAN") for the primary purpose of cultivating 3,000 hectares of new farming land for rice and wheat production. AFAN will also utilize part of the loan facility to accelerate the onboarding of its warehouses to the Tingo Mobile partnership with Prime Commodity Exchange ("PCX") and AFAN as part of its target to achieve a network of 80,000 warehouses in two years, as announced on April 26, 2023.
The new 3,000 hectares of cultivated farming land is expected to generate an additional 6,000 Metric Tons of wheat per annum and an additional 16,000 Metric Tons of rice per annum with a combined market value of USD $17.5 million per annum.
As the first of many other planned financing and production deals with AFAN, to be expanded to cover other crop types, the Company expects the arrangement to become a very significant source of supply into both the Tingo Foods processing business for onward supply of finished food and beverage products to domestic and international markets, and the Tingo DMCC business for direct export. Through AFAN's position as the umbrella body of all 56 recognized commodities and agricultural associations in Nigeria, today's extension and strengthening of the relationship between the parties is expected to be highly valuable for the overall Tingo group eco-system.
AFAN's utilization of part of the facility to accelerate the onboarding of more warehouses to the Tingo Mobile, PCX and AFAN partnership is also expected to be very valuable to the Tingo group as additional warehouses not only strengthen Tingo Mobile's infrastructure, goods handling and logistics capabilities, they also expand Tingo Food's and Tingo DMCC's access to produce through the right of first refusal agreement over goods received into the warehouses.
The various facets of the new financing and production agreement with AFAN are expected to have a material impact on Tingo's Environmental, Social and Governance ("ESG") goals of increasing food production, improving food security, and empowering delivering financial upliftment to the farmer.
Farouk Rabiu Mudi, President of AFAN, commented: "This significant new investment from Tingo Mobile is a further and very important boost for Nigerian farmers. The funds being provided greatly enhance our ability to cultivate vast areas of agricultural land, delivering significant increases in rice and wheat production. Tingo Mobile's latest commitment is indicative once again of their invaluable support towards Nigeria's agricultural development, which we and our farmers are very grateful for. We look forward to the continued deepening and expansion of our relationship with Tingo Mobile as we work together to support Nigeria's farmers and deliver mutual benefit for all parties."
Darren Mercer, Chief Executive Officer of Tingo, commented: "We are delighted to extend and strengthen our relationship with AFAN through this agreement. By supporting AFAN and its farmers to cultivate more land and improve crop production levels. We are not only helping Nigeria's agricultural community, we are also generating more business for Tingo Mobile and delivering more produce to Tingo Foods and our Tingo DMCC export business. This is truly a win-win situation, and one that fits exceptionally well with our ESG commitments.
"Today's agreement, together with the series of other such deals that we plan to execute on going forward, are yet another means for us to advance our goal of increasing food production levels, while also meaningfully increasing revenues and net earnings across a number of our businesses, which are enhanced by the synergistic attributes of our unique eco-system.
"We are also very excited about the business impact of AFAN's commitment to allocate part of our loan facility to accelerate their onboarding of warehouses as we expect the enlargement of the warehouse network to materially assist us to reduce crop wastage and achieve higher levels of crop utilization and again further increase the supply of produce into Tingo Foods and Tingo DMCC."
Dozy Mmobuosi, Founder of Tingo Mobile and Tingo Foods, commented: "Today's agreement is expected to be the start of an important further expansion of our relationship with AFAN, and a major milestone in our ambitious strategy for increasing the food production levels of Nigeria and the wider African continent.
"I am very proud of the dominant position and highly reputable status we have achieved in Nigeria, which allows us to make a meaningful difference towards tackling food poverty and the world's food security crisis, and towards delivering financial upliftment to farmers.
"As we build on the AFAN and PCX partnership we signed in April, and further develop the recently acquired Tingo Foods business and newly launched export business, we believe we have achieved a level of scalability in Africa's agricultural industry that has never been seen before. I believe that this in turn will help us attain success as we strive towards our goal of making Africa self-sufficient and a net exporter of food products."
About Tingo Group
Tingo Group, Inc. (NASDAQ: TIO) is a global Fintech and Agri-Fintech group of companies with operations in Africa, Southeast Asia and the Middle East. Tingo Group's wholly owned subsidiary, Tingo Mobile, is the leading Agri-Fintech company operating in Africa, with a comprehensive portfolio of innovative products, including a 'device as a service' smartphone and pre-loaded platform product. As part of its globalization strategy, Tingo Mobile has recently begun to expand internationally and entered into trade partnerships that are contracted to increase the number of subscribed farmers from 9.3 million in 2022 to more than 32 million, providing them with access to services including, among others, the Nwassa 'seed-to-sale' marketplace platform, insurance, micro-finance, and mobile phone and data top-up. Tingo Group's other Tingo business verticals include: TingoPay, a SuperApp in partnership with Visa that offers a wide range of B2C and B2B services including payment services, an e-wallet, foreign exchange and merchant services; Tingo Foods, a food processing business that processes raw foods into finished products such as rice, pasta and noodles; and Tingo DMCC, a commodity trading platform and agricultural commodities export business based out of the Dubai Multi Commodities Center. In addition to its Tingo business verticals, Tingo Group also holds and operates an insurance brokerage platform business in China, with 130+ offices located in China's cities and major towns; and Magpie Securities, a regulated finance services Fintech business operating out of Hong Kong and Singapore. For more information visit tingogroup.com.
Disclaimer
The information in this news release includes certain information and statements about management and the Board's view of future events, expectations, plans and prospects that constitute forward looking statements. These statements are based upon assumptions that are subject to significant risks and uncertainties. Because of these risks and uncertainties and as a result of a variety of factors, the actual results, expectations, achievements or performance may differ materially from those anticipated and indicated by these forward-looking statements. Forward-looking statements in this news release include, but are not limited to, the ability of the Company to implement certain corporate actions, the ability of the Company to complete its state of the art food processing facility, the ability of the Company to recognize the anticipated benefits from its PCX and AFAN partnership, the ability of the Company to execute on its Tingo DMCC export business, including the expansion of the Company's business and its future growth, and the Company's ability to complete the roll-out of additional processing facilities in the future. Any number of factors could cause actual results to differ materially from these forward-looking statements as well as future results. Although the Company believes that the expectations reflected in forward looking statements are reasonable, it can give no assurance that the expectations of any forward-looking statements will prove to be correct. Except as required by law, the Company disclaims any intention and assumes no obligation to update or revise any forward-looking statements to reflect actual results, whether as a result of new information, future events, changes in assumptions, changes in factors affecting such forward-looking statements or otherwise.
Investor Relations Contact
Chris Tyson/Larry Holub
949-491-8235
TIO@mzgroup.us
www.mzgroup.us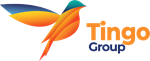 Source: Tingo Group, Inc.

Released June 2, 2023