Tingo Group Announces Completion of Investigation Into Allegations Made Against the Company in Short-Seller Report and Issues its Response
MONTVALE, N.J., Aug. 30, 2023 (GLOBE NEWSWIRE) -- Tingo Group, Inc. (NASDAQ: TIO) ("Tingo" or the "Company"), a profitable and fast growing fintech, agri-fintech and food company, today announced it has completed the investigation of the allegations made by short seller Hindenburg Research ("Hindenburg"), that relate directly to the Company and its businesses.

At the direction of the Company's independent directors, independent counsel investigated certain of the Hindenburg allegations and provided the independent directors with an interim report summarizing evidence it had reviewed, along with items requiring further investigation. The Company's outside counsel then conducted its own investigation into the allegations, which included following up on the items identified by independent counsel. Based on the Company's outside counsel's investigation and further investigative work of its own, the Company has concluded it can now provide the following response to the allegations in the Hindenburg report:
Agri-Fintech Holdings, Inc. Resignation of Director: Christophe Charlier was a co-Chairman of OTC-listed company, Agri-Fintech Holdings, Inc., which sold Tingo Mobile Limited to the Company on November 30, 2022. Mr. Charlier has never been a member of the Company's Board of Directors, nor has he been involved in the management of the Company. In his resignation letter, which was filed with the SEC, Mr. Charlier complained only of a lack of communication and teamwork at Agri-Fintech Holdings.
Tingo Foods Revenue and Operating Margin: The revenue reported by Tingo Foods in Q1 2023 and its operating margin of 24.8 % has been confirmed.
Tingo Foods Business Relationships: During the period from September 2022 to March 31, 2023, Tingo Foods purchased its raw crops from two organizations in Nigeria, including the All Farmers Association of Nigeria ("AFAN"), which delivered the crops to third-party food processors. Tingo Foods then sold the processed food to several large wholesalers in Nigeria.
Food Processing Facility:   The construction of the Tingo Foods processing facility in Nigeria is well underway, with food and beverage processing operations expected to commence in Q2 2024. The images and renderings used for the Foods Processing Facility's groundbreaking ceremony in February 2023 and in early presentational materials were stock images provided by an external marketing company, whereas specific renderings of the actual facility are currently being utilized. The Company has contracts in place with the construction company for the project and with Evtec Energy Plc and TAE Power Solutions Limited for the construction of a solar power plant to power the processing facility. Evtec Energy Plc is a special purpose vehicle for the project, whereas TAE Power Solutions Limited is a part of a multinational group that has been trading for more than 25 years.
Tingo Foods Sale of Inventory: The inventory held by Tingo Foods at the time it was purchased by the Company in February 2023 was sold to a customer on March 20, 2023, the proceeds for which were received on June 29, 2023.
Tingo Mobile Business Relationships with Farming Organizations: Tingo Mobile leases mobile phones to four co-operatives and farming organizations: the Kebbi (Dala) Multi-Purpose Cooperative Society ("Kebbi"), the Ailoje Royal Farms Multi-Purpose Cooperative ("Ailoje"), the All Farmers Association of Nigeria ("AFAN"), and the Ashanti Investment Trust ("Ashanti"). The two farming cooperatives referenced in the Hindenburg report were Kebbi and Ailoje, to which Tingo Mobile has leased 4.5 million and 4.844 million phones respectively. The relationships with all the co-operatives and farming organizations have been confirmed.
Mobile License: Tingo Mobile does not directly provide airtime and data services on the phones it leases to customers, or through its Nwassa platform. Such services are currently provided by a third-party vendor. Tingo Mobile therefore does not require a Mobile License from the Nigerian Communications Commission. This arrangement allows Tingo Mobile's customers to choose the best network provider for their location from Airtel, MTN, 9 Mobile and Globacom. Tingo Mobile earns a commission on the airtime and data services purchased by its customers, which it receives from its vendor, and which were previously received from Airtel.
Tingo Mobile's Phone Suppliers: Since 2020, Tingo Mobile has purchased mobile phones from two suppliers: UGC Technologies Limited, with which it has had a contractual relationship since December 2020, and Bullitt Mobile, with which it has had a distribution agreement since February 2022.

Hindenburg contacted a company called UGC Mobile Technologies in the U.S., not Tingo Mobile's supplier, UGC Technologies Limited, which has offices in Africa and China. Tingo Mobile has purchased almost all its mobile phones from UGC Technologies Limited to date, with only a small purchase of 1,000 units of Caterpillar branded phones from Bullitt Mobile in 2022.

Tingo Mobile's Taxes: On April 7, 2023, Tingo Mobile paid in full to the Nigeria Federal Inland Revenue Service ("FIRS") its corporate income tax ("CIT") and Tertiary Education Tax ("EDT") for the fiscal year 2022.
Tingo Mobile Ghana: The Company's recently established operations in Ghana are currently conducted exclusively through its trade agreement with the Ashanti Investment Trust. The Company leases mobile telephones to individuals introduced through the Ashanti Investment Trust and such customers also have access to Nwassa. The sim cards, airtime and data are sold to customers through a third-party vendor, as a result of which Tingo Mobile is not required to have a license with the National Communications Authority in Ghana. Tingo Mobile does not currently deal with or accept any new customers other than through its relationship with the Ashanti Investment Trust, it is however preparing to further expand the company's business in Ghana and is currently recruiting a workforce and building a website to assist in facilitating this.
TingoPay: Tingo Mobile entered into a partnership with Visa on September 27, 2021, subsequent to which it has hosted several joint events with Visa, and it also launched a beta version of TingoPay with Visa on February 14, 2023. Prior to contracting with Visa, Tingo Mobile entered into a strategic partnership agreement with Stanbic Bank, dated November 17, 2020, and work was undertaken by the parties to develop an integrated e-wallet solution. After a disagreement over the Tingo Mobile press release in April 2021, the partnership with Stanbic Bank ceased and Tingo Mobile instead entered into the partnership and e-wallet integration with Visa.
Tingo Mobile's NWASSA Platform: The Nwassa USSD platform is pre-loaded on the Tingo Mobile phones that are leased to the cooperatives and their farmers. Other individuals that have their own mobile phone can also register on the Nwassa USSD platform and conduct transactions on the platform. The Nwassa platform can be used by farmers to purchase items such as farming inputs, insurance, micro-loans, or additional airtime. The transactions made through Nwassa are processed by a third-party payment processing company owned by an American multi-national fintech company, which collects a commission payment on behalf of Tingo Mobile on each transaction and remits the commissions to its bank account. Tingo Mobile has confirmed its Q1 2023 reported revenue from the NWASSA platform.
Tingo DMCC: Tingo DMCC is the Company's new agricultural export business. As of June 30, 2023, Tingo DMCC had conducted three export sales transactions totaling $348 million with customers located in neighboring countries within Africa. Tingo DMCC currently conducts its business through its direct contacts and sales leads. It is, however, in the process of developing a separate website for use in the future.
Financial Statement Errors: The "errors" identified by Hindenburg in Tingo Group's financial statements and MD&A in its year-end 2022 Form 10-K and Q1 2023 Form 10-Q were typographical errors that were obvious to the reader from the remainder of the numbers and other information.
All the information required to be disclosed relating to Certain Relationships and Related Transactions (including the acquisition of Tingo Mobile on November 30, 2022), and Director Independence, was included in the Form 10-K.

While the Company's cash-flow statement inadvertently labeled an increase in trade receivables as a decrease, the numbers themselves were correct. The discrepancies Hindenburg identified between the change in receivables reported on the balance sheet and change in receivables reported in the cash flow statement reflect Hindenburg's misunderstanding of the numbers and the relevant U.S. GAAP accounting standards, including in relation to how the business combinations that closed during the relevant accounting periods impacted the numbers. In both cases, the "difference" resulted from non-cash adjustments related mainly to the Company's acquisition of Tingo Mobile in Q4 2022 and its acquisition of Tingo Foods in Q1 2023, all of which were correct.
Independent Auditors: The engagement with Brightman Almagor Zohar & Co., a firm in the Deloitte Global Network, was after consideration of the relevant factors regarding the location of auditors. Such factors included that the Company does not have any operations in the U.S., and the consolidation process and preparation for the group's financial statement and SEC filings is performed by the Company's finance function in Israel.
Bank Balances: Bank statements were obtained directly from the banks used by Tingo Mobile and Tingo Foods, and interviews with the banks were conducted over video conference calls. The bank balances of each company were confirmed at several dates, including at the Quarter End dates of March 31, 2023, June 30, 2023, and as late as August 3, 2023, which reconciled and agreed to each company's accounting records and financial statements.

Tingo Mobile earns interest only on funds held in a fixed deposit account. Due to its cash needs from time to time, Tingo Mobile is unable to encumber a large portion of its funds in a fixed-deposit account that would earn interest.
Having concluded the investigation into the allegations made by Hindenburg against the Company and its businesses, which was deemed to be the highest priority, the Company and its outside counsel will now proceed to investigate Hindenburg's allegations against the founder of Tingo Mobile and Tingo Foods, Dozy Mmobuosi.
About Tingo Group
Tingo Group, Inc. (Nasdaq: TIO) is a global Fintech and Agri-Fintech group of companies with operations in Africa, Southeast Asia and the Middle East. Tingo Group's wholly owned subsidiary, Tingo Mobile, is a leading Agri-Fintech company operating in Africa, with a comprehensive portfolio of innovative products, including a 'device as a service' smartphone and a value-added service platform. As part of its globalization strategy, Tingo Mobile has recently begun to expand internationally and entered into trade partnerships that are contracted to increase the number of subscribed farmers from 9.3 million in 2022 to more than 32 million, providing them with access to services including, among others, the Nwassa 'seed-to-sale' marketplace platform, insurance, micro-finance, and mobile phone and data top-up. Tingo Group's other Tingo business verticals include: TingoPay, a SuperApp in partnership with Visa, that is currently in beta version, offering a wide range of B2C and B2B services including payment services, an e-wallet, foreign exchange and merchant services; Tingo Foods, a food processing business that processes raw foods into finished products such as rice, groundnut oil, nut products, wheat, millet and maize; and Tingo DMCC, a commodity trading platform and agricultural commodities export business based out of the Dubai Multi Commodities Center. In addition to its Tingo business verticals, Tingo Group also holds and operates an insurance brokerage platform business in China; and Magpie Securities, a regulated finance services Fintech business operating out of Hong Kong and Singapore. For more information visit tingogroup.com.
Disclaimer
The information in this news release includes certain information and statements about management and the Company's board of director's view of future events, expectations, plans and prospects that constitute forward looking statements. These statements are based upon assumptions that are subject to significant risks and uncertainties. Because of these risks and uncertainties and as a result of a variety of factors, the actual results, expectations, achievements or performance may differ materially from those anticipated and indicated by these forward-looking statements. Any number of factors could cause actual results to differ materially from these forward-looking statements as well as future results. Although the Company believes that the expectations reflected in forward looking statements are reasonable, it can give no assurance that the expectations of any forward-looking statements will prove to be correct. These forward-looking statements involve a number of risks, uncertainties or other assumptions that may cause actual results or performance to be materially different from those expressed or implied by these forward-looking statements. These risks and uncertainties include, but are not limited to, those discussed and identified in public filings made with the SEC by the Company and: (i) the results of the independent review; (ii) the risk of restatement of the Company's previously reported financial statements or the identification of one or more material weaknesses in internal control over financial reporting; (iii) costs relating to the independent review, which are likely to be material; (iv) the outcome of any legal proceedings that may be instituted against the Company, including as may result from the independent review and (v) the ability to meet stock exchange continued listing standards. Except as required by law, the Company disclaims any intention and assumes no obligation to update or revise any forward-looking statements to reflect actual results, whether as a result of new information, future events, changes in assumptions, changes in factors affecting such forward-looking statements or otherwise.
Investor Relations Contact
949-491-8235
TIO@mzgroup.us
www.mzgroup.us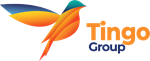 Source: Tingo Group, Inc.

Released August 30, 2023