Tingo Group Signs Agreement with Governmental Body in Pakistan for Implementation and Rollout of Tingo's Businesses Throughout the Country
MONTVALE, N.J., Oct. 24, 2023 (GLOBE NEWSWIRE) -- Tingo Group, Inc. (NASDAQ: TIO) ("Tingo" or the "Company"), a profitable and fast growing fintech, agri-fintech, food and commodity trading company, today announced that it has executed a Memorandum of Understanding ("MOU") with the Khyber Pakhtunkhwa Information Technology Board ("KPITB") to launch and roll out the Company's business and service offerings into Pakistan. KPITB is a governmental body established in the Province of the Khyber Pakhtunkhwa, Pakistan, for the promotion of information technology for the public and private sector.

The MOU, which was signed in Peshawar by representatives of each of the parties, defines how KPITB intends to assist Tingo to revolutionize Pakistan's agriculture sector, empower farmers, improve food production levels, increase food processing capacity, and enhance food security in Pakistan.
Under the terms of the MOU, KPITB has agreed to assist Tingo by facilitating various initiatives in the Khyber Pakhtunkhwa province as well as throughout Pakistan, including the following:
Implementation of Tingo's technology applications and platforms in the agricultural sector with the goal of increasing crop yields and reducing post-harvest losses;
Utilization of Tingo's platforms to improve farmers' access to agricultural finance, farming knowledge, techniques and know-how, and farming inputs such as high-quality seeds and fertilizers;
Promotion of sustainable farming practices and resource conservation, as well as collaboration with educational institutions to build a stronger agricultural ecosystem;
Introduction and promotion of Tingo's online agri-marketplace platform to enable farmers to more easily sell their products directly to end customers and consumers to help reduce reliance on intermediaries and improve farmers' profit margins;
Facilitate the construction and operation of food processing facilities to process locally-grown produce, increase domestic food processing capabilities, and connect the country's farmers to broader international markets; and
The designation of Special Agricultural Processing Zones (SAPZ) in partnership with provincial governments and the national government, to be located in proximity to railways and major ports and facilitate more efficient in-flow and out-flow of raw and processed produce throughout the country and for export.
The non-binding MOU establishes the framework upon which Tingo and KPITB are expected to develop a binding definitive agreement in the coming weeks consistent with the terms described above.
Dozy Mmobuosi, Interim Co-Chief Executive Officer of Tingo Group, Inc. commented: "As we look to introduce and replicate our successful business model in new geographical markets and accelerate growth, we are delighted to have this opportunity to establish a dominant position in the fifth most populous country in the world and one of the largest agricultural markets. Moreover, we are honored to have the KPITB and Government of Pakistan as a strategic partner in this remarkable opportunity.
"The MOU allows us to roll out all of the main areas of our existing ecosystem in Pakistan including our fintech, agri-fintech and marketplace platforms such as Nwassa and TingoPay, as well as our food processing business and commodity trading and export business. Similar to Nigeria when we launched Nwassa there in 2020, Pakistan's productivity levels in agriculture are relatively low and post-harvest losses are high despite the large percentage of its sizeable population being employed in the sector. These conditions, combined with the superior communications and logistics infrastructures compared to Nigeria, provide us with considerable scope to further deliver upon our mission goals and objectives of increasing food production levels and tackling the world's food security crisis.
"The launch of Tingo's business into Asia is another major milestone for the Company. Furthermore, our partnership with the KPITB and the Government of Pakistan is additional testament to our strong credentials and reputation in the agricultural and agri-fintech space. This gives us great hope as we increase our focus on the markets that welcome us as we continue to take decisive action to improve shareholder value and address the ever apparent disconnect between our share price and the Company's true value."
About Tingo Group
Tingo Group, Inc. (Nasdaq: TIO) is a global Fintech, Agri-Fintech, food processing and commodity trading group of companies with operations in Africa, Southeast Asia and the Middle East. Tingo Group's wholly owned subsidiary, Tingo Mobile, is a leading Agri-Fintech company operating in Africa, with a comprehensive portfolio of innovative products, including a 'device as a service' smartphone and a value-added service platform, the cornerstone of which is the Nwassa 'seed-to-sale' marketplace platform, as well as insurance, micro-finance, and mobile phone and data top-up. Tingo Group's other Tingo business verticals include: TingoPay, a SuperApp in partnership with Visa, offering a wide range of B2C and B2B services including payment services, an e-wallet, foreign exchange and merchant services; Tingo Foods, a food processing business that processes raw foods into finished products such as rice, groundnut oil, nut products, wheat, millet and maize; and Tingo DMCC, a commodity trading platform and agricultural commodities export business based out of the Dubai Multi Commodities Center. In addition to its Tingo business verticals, Tingo Group also holds and operates an insurance brokerage platform business in China; and Magpie Securities, a regulated finance services Fintech business operating out of Hong Kong and Singapore, which, as relatively small businesses within the Company, are currently in the process of being reviewed and re-positioned. For more information visit tingogroup.com.
Disclaimer
The information in this news release includes certain information and statements about management and the Company's board of director's view of future events, expectations, plans and prospects that constitute forward looking statements. These statements are based upon assumptions that are subject to significant risks and uncertainties. Because of these risks and uncertainties and as a result of a variety of factors, the actual results, expectations, achievements or performance may differ materially from those anticipated and indicated by these forward-looking statements. Any number of factors could cause actual results to differ materially from these forward-looking statements as well as future results. Although the Company believes that the expectations reflected in forward looking statements are reasonable, it can give no assurance that the expectations of any forward-looking statements will prove to be correct. These forward-looking statements involve a number of risks, uncertainties or other assumptions that may cause actual results or performance to be materially different from those expressed or implied by these forward-looking statements. These risks and uncertainties include, but are not limited to, those discussed and identified in public filings made with the SEC by the Company and: (i) the results of the independent review; (ii) the risk of restatement of the Company's previously reported financial statements or the identification of one or more material weaknesses in internal control over financial reporting; (iii) costs relating to the independent review, which are likely to be material; (iv) the outcome of any legal proceedings that may be instituted against the Company, including as may result from the independent review and (v) the ability to meet stock exchange continued listing standards. Except as required by law, the Company disclaims any intention and assumes no obligation to update or revise any forward-looking statements to reflect actual results, whether as a result of new information, future events, changes in assumptions, changes in factors affecting such forward-looking statements or otherwise.
Investor Relations Contact
949-491-8235
TIO@mzgroup.us
www.mzgroup.us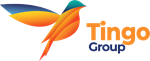 Source: Tingo Group, Inc.

Released October 24, 2023